The Worst Mascaras!
Hello Divas!
I hope you are having a fab weekend! Some mascaras work and some don't. It would be nice if we had this information before we purchased a tube! lol! Here are some of the worst mascaras as voted by mascara users.
Toodles!
Did a Maybelline, CoverGirl or Revlon mascara top the list? Read on to find out!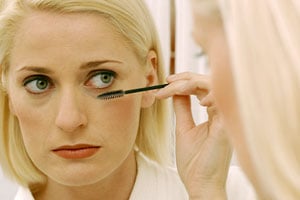 It's official — we're obsessed with mascara. So we were bummed to find out that the ones on this list gave our readers lack-luster lashes (try saying that three times fast). See which ones you should steer clear of — unless you want flaky raccoon eyes?!